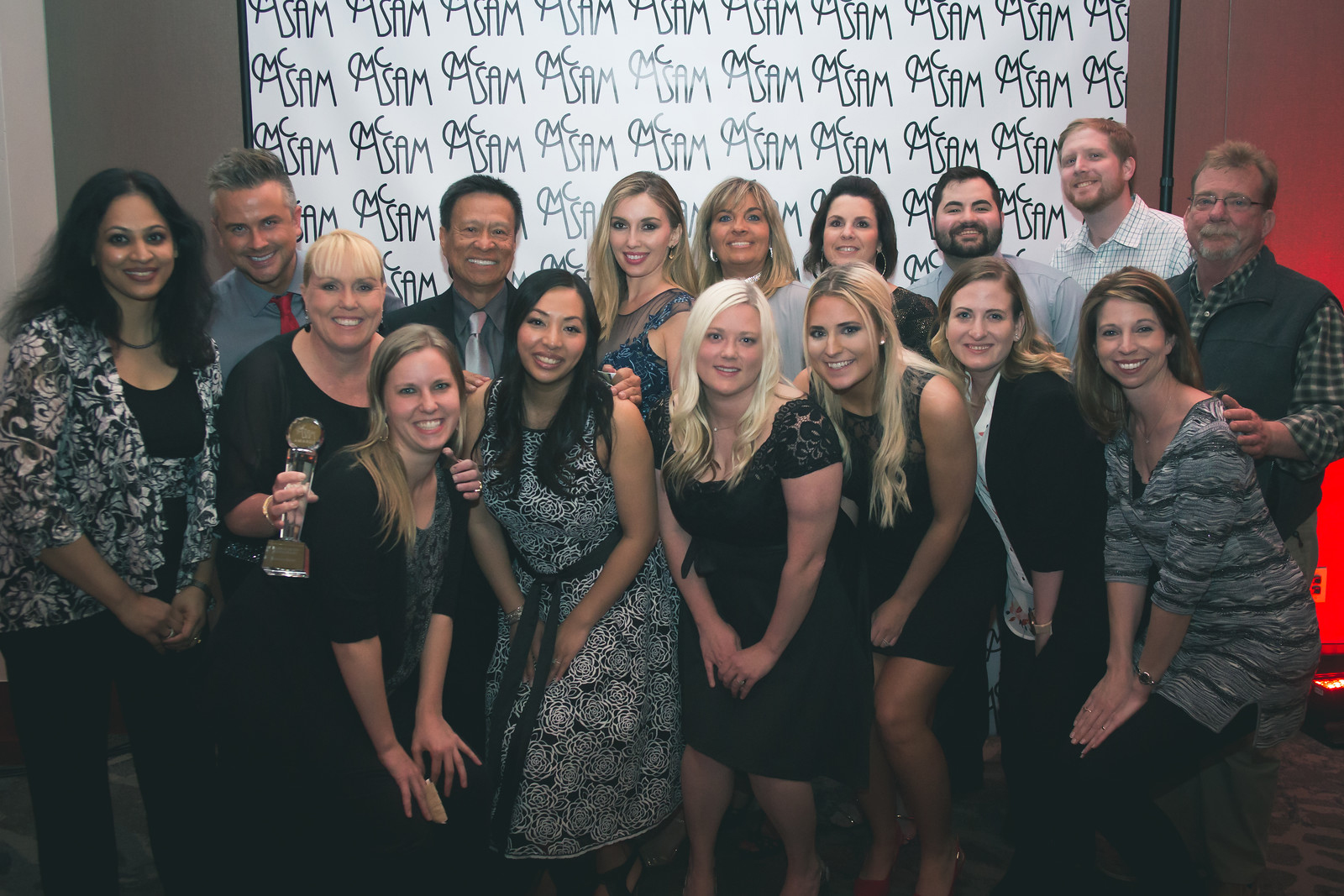 Landon Homes is a Multiple McSAM Award Winner!
Landon Homes, a premier home builder in Frisco TX, has been awarded multiple McSAM awards for marketing excellence by the Dallas Builders Association. "McSAM" is an acronym for "maximum creativity in sales and marketing." The Association created the awards in 1979 to recognize its members for outstanding achievements in residential marketing.
Landon Homes competed with nearly 400 other entries in 65 categories to receive the following awards:
Best Logo – Builder. The Landon Homes logo is a gracefully stylized green capital "L" with the company name and motto–"Luxury by Design." The logo was created by Hudson Designs. The logo immediately conveys the quality, refinement and eco-consciousness that Landon puts into every home it builds.
Builder of the Year – Regional Builder. The Builder of the Year designation indicates a high level of market performance, community involvement and excellent trade relationships. Employees and subcontractors are known to stick with Landon for decades and to bring their next generation onboard when they're ready to begin working.
Sales Professional of the Year – Sales price between $400,001 & $500,000. Won by Landon's New Home Sales Manager Amanda Sheehan in the Villages of Lakeview. Sheehan is a dedicated new home sales professional passionate about getting buyers into their dream homes.
Best Brochure – Developer. Landon Homes won this category for their Lexington Country community brochure, created by Hudson Designs. Lexington Country, a gated master planned community, features floorplans from Landon Homes' Heritage Series Collection. The brochure presents all the pertinent information including lot maps, available home plans and community amenities in an attractive, well-organized format.
The awards were officially presented on April 14 at the annual black-tie McSAM Awards Banquet at the Westin Galleria Dallas. The award program is sponsored by StrucSure Home Warranty.

Landon Homes' excellence in marketing reflects the outstanding quality of the company and its homes. When you build or buy a new home from Landon, you know you're working with a top home builder in Frisco TX.

Tags: brand new homes frisco, frisco new homes, frisco new homes for sale