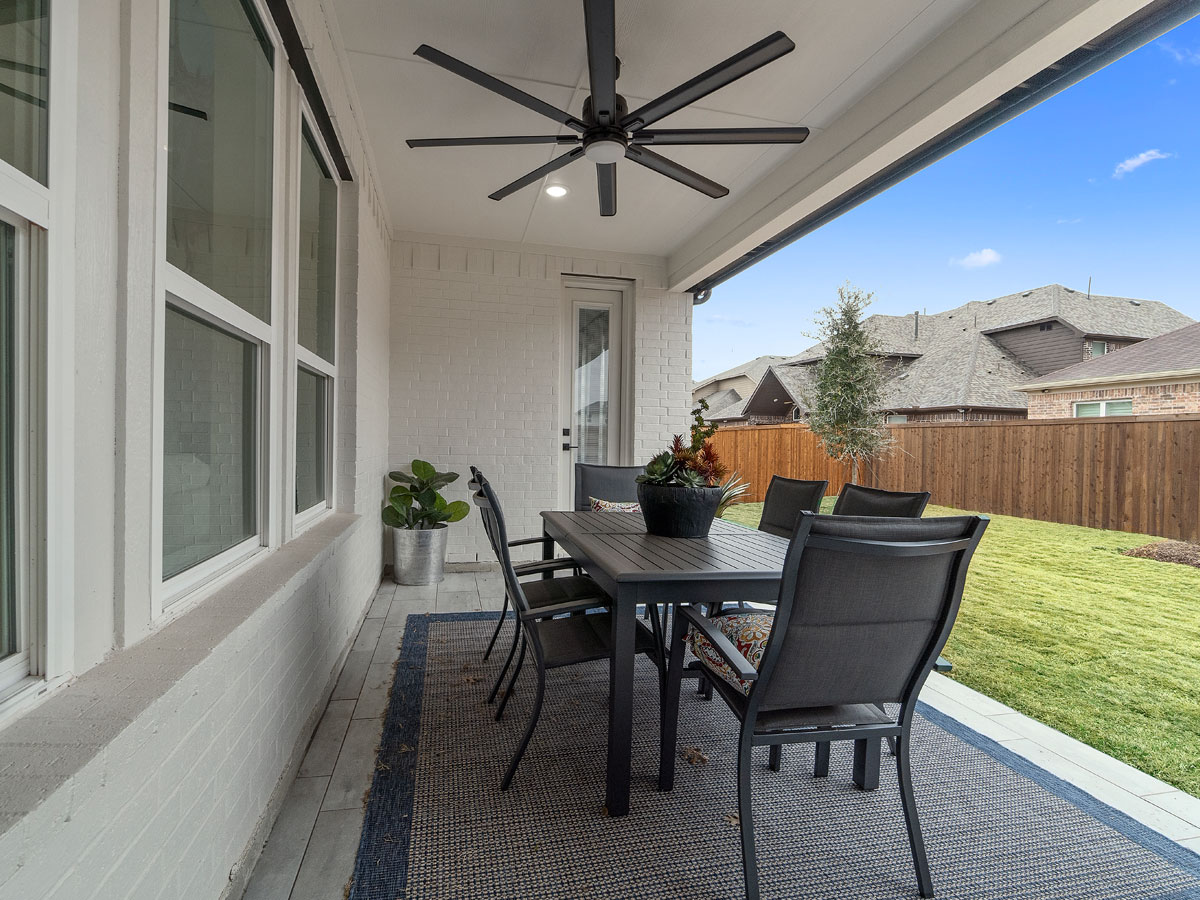 Tips to Enjoy Your Patio at Any Time of the Year
Patios are a great feature of new homes in Argyle TX. They provide a place to enjoy fresh air, get a break from the bustle of life or watch the kids play in the back yard.
With a few tweaks, your patio can become an outdoor retreat at any time of the year. Try a few of these tips to make your patio the favorite "room" at your house!
Furnish your patio with comfortable seating. Ditch those flimsy plastic lawn chairs in favor of a cushioned outdoor sofa and chairs. Add an all-weather dining table if you enjoy meals outside. Keep a few blankets handy to use in cooler weather.
Create a privacy screen. Options include a tiled block wall, a solid fence, tall shrubs or a trellis planted with vines. You can also hang curtains or bamboo shades from the ceiling.
Warm up the space. You can use a fireplace, fire pit or chiminea year-round to keep warm and cook fun foods like marshmallows and hot dogs. Check your community rules before installing one. Patio heat lamps can also warm the space for winter use.
Brighten it up. The right lighting can set the mood in the evening. It's especially helpful during the short days of winter. Hang up an elegant pendant light, arrange string lights around the perimeter of the roof for a festive feel, or use solar lights to save electricity.
Install a TV. Outdoor televisions provide another option for using your patio to the fullest. Invite a few friends over to watch the game at a patio "tailgate party" or enjoy your favorite movie in the quiet of your backyard.
We build homes with covered patios you can enjoy throughout the year. Choose from designs with patios open on three sides or sheltered in an alcove. Options for extended patios are available.

The excellent climate of north Texas allows you to make the most of your home's outdoor features when you build a new home in one of our communities. Our floor plans in the Canyon Falls community in Argyle TX have covered patios and access to a variety of amenities.

Chat with us or call Landon Homes at 469-804-5534 to start planning your new home in the Canyon Falls community of homes in Argyle TX.

Tags: argyle texas homes, homes in argyle tx, new homes in argyle tx