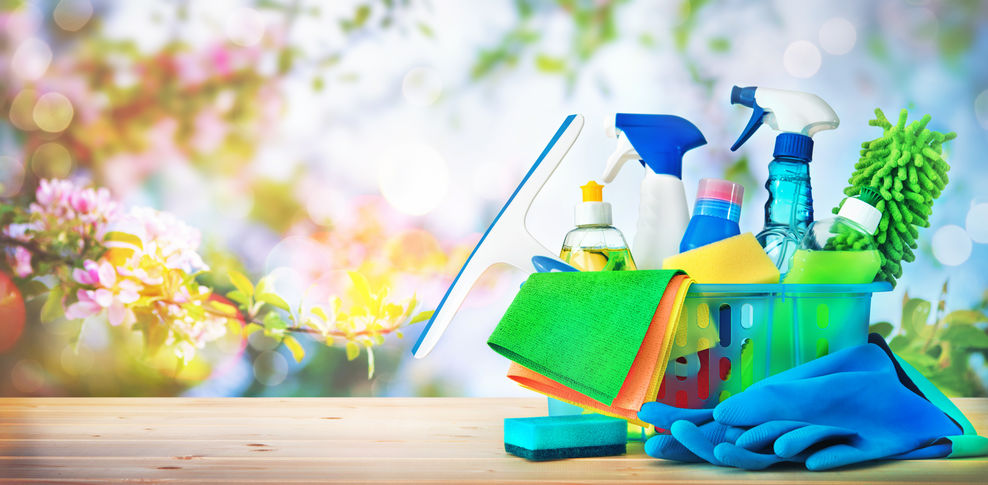 Quick Cleaning Hacks
Spring is here and it's the perfect time to deep-clean Frisco new homes. We know you don't want to spend too much time cleaning, so what can you do to make this annual project as quick and easy as possible?
Try these tips to cut your cleaning time and make spring cleaning a breeze:
Use vinegar to freshen your dishwasher and washing machine. Put a cup of white vinegar in a glass container on the top rack of your dishwasher, then run a hot cycle. To freshen the washing machine, start a hot water wash cycle on the large load setting. Pour in two cups of vinegar and let the cycle run. For front-loading machines, pour the vinegar directly into the detergent dispenser. Vinegar will also remove hard water stains in sinks. Soak a few layered paper towels in vinegar, press them over the stains and let sit overnight.
Use a microfiber mop with an extension handle to dust ceilings, walls and high ledges. If you don't have one, put an old t-shirt or pillowcase over a broom or mop.
Use a 25-foot extension cord when vacuuming so you only have to plug it in once to clean several rooms.
Soften the stuck-on gunk inside your microwave by heating a bowl of water for a few minutes, then let it sit for a few more before wiping down the interior. When you've scrubbed the inside of the microwave clean, wash the sponge, wet it with clean water and microwave it for two more minutes to sanitize it.
Wipe blinds with an old cotton glove or sock over your hand. Just grab one slat at a time and wipe from one end to the other, doing the front and back at the same time.
Is your old home making you tired? Take a break from cleaning and browse our site to find a floor plan for your brand new home, then watch it come to life in photos and video. Now is the time to buy, while interest rates are low!

Getting in touch with us is easy. Call 469-804-5534 or use our handy chat feature to arrange a live video appointment with one of Landon's community managers. You can also email us at onlinesales@landonhomes.com to get in touch with a community manager and begin your virtual tour of our Frisco new homes.

Tags: frisco ISD new homes, new homes in north dallas