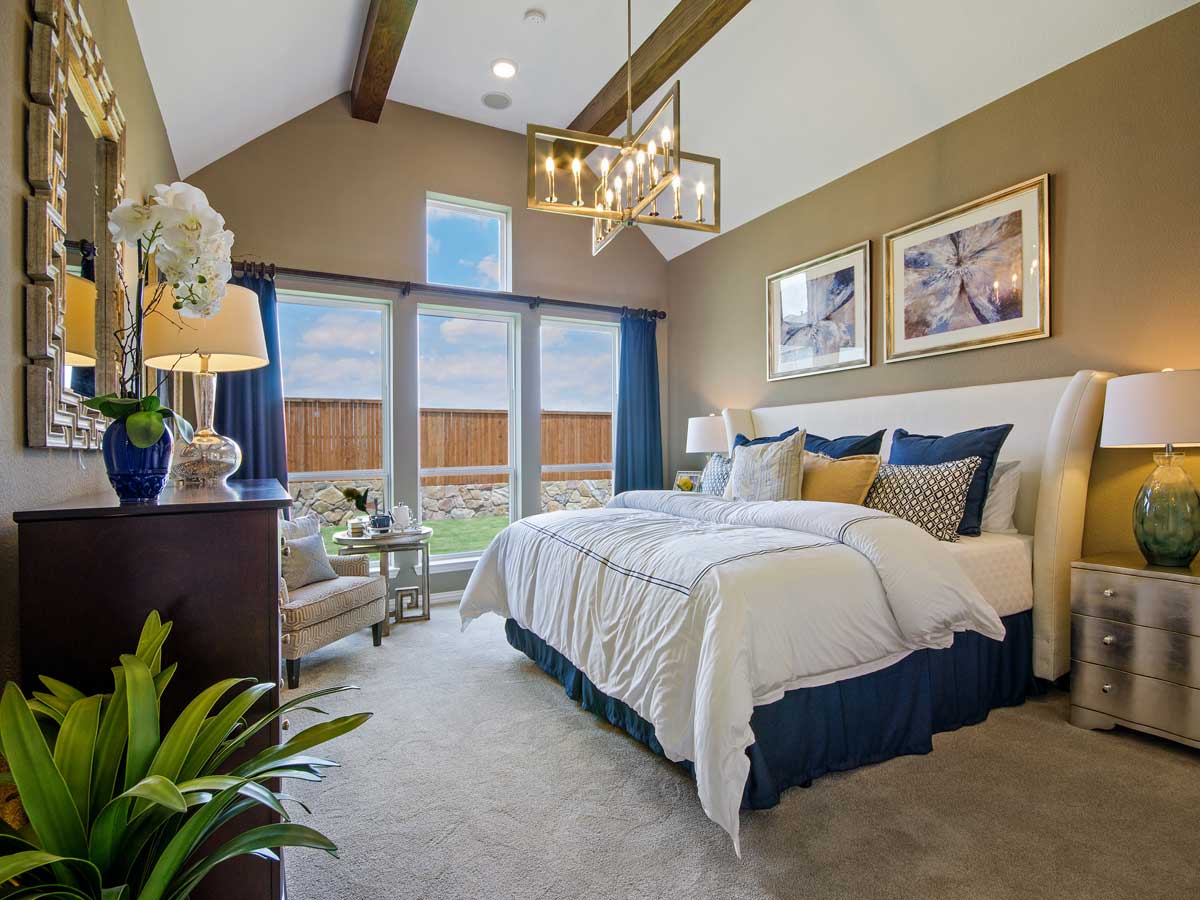 How to Paint a Statement Ceiling
One of the hottest trends you'll see in Little Elm TX homes this year is the statement ceiling. Instead of an almost invisible white expanse that disappears into the background, these ceilings create an eye-catching focal point that adds drama to any room.
If you like the idea of sprucing up your ceiling and want to do it yourself, here are some tips for success:
As with any painting project, prepping the surface is a key first step. Empty the room and cover the floor with drop cloths. Sweep down cobwebs and wipe down the ceiling. Cover ceiling fans and chandeliers before. Hire an electrician if you're unsure about removing light fixtures or fans.
Decide where you want to paint and in what colors. Do you want to cover the whole ceiling with one color or highlight different levels or angles with several colors? Look for ideas online for inspiration.
Remember that dark colors will make the ceiling look lower and can make the room appear smaller. Glossy paints will help reflect light but may produce areas of glare. Ask your paint salesperson for advice if you're unsure what colors or sheen to use.
Collect brushes, paint, rollers, paint pans, painter's tape and plenty of rags! Use a lightweight roller and get as close to the ceiling as you can to avoid excessive strain on arm and back.
Get a good sturdy stepladder and be sure to wear a hat and safety glasses to keep paint out of your hair and eyes.
Begin by covering any stains or blemishes with a stain-blocking primer. If the ceiling has never been painted or is very uneven or textured, you should definitely go over the entire area with primer.
Now it's time for color! Use painter's tape to mask off edges if your hand isn't steady. Begin by cutting in around the edges with a brush first. Then fill in the center with the roller.
Don't be afraid to mess up. After all, it's only paint and you can paint over it!
Ready to try these statement ceiling tips in a new home of your own? Landon Homes can show you their upscale options for new Little Elm TX homes.

Tags: brand new homes little elm, homebuilder little elm tx, homes for sale little elm tx, new homes for sale little elm tx