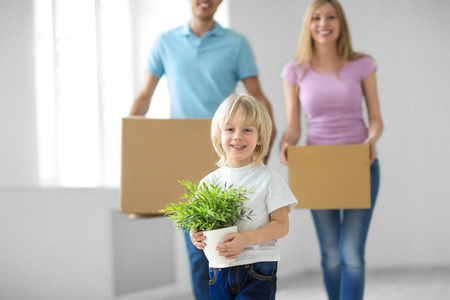 How to Have an Eco-Friendly Move

Spring and summer are peak seasons for moving into Little Elm TX homes. With the recent Earth Day in mind, here are some tips for keeping your move as eco-friendly as possible:
Try to use existing boxes and packing materials as much as possible rather than buying new ones. Ask around among friends and family, at stores and in online communities for boxes, bubble wrap, newspapers and other materials.
Several companies rent out heavy-duty plastic moving boxes that you can use and return when you're done. These cost more to use, but they save the time and hassle of locating cardboard boxes. They are also much sturdier and longer-lasting than cardboard.
Instead of purchasing foam and bubble wrap, consider using your t-shirts, socks, towels, pillows, sheets and other fabric items to wrap your belongings.
Sort through your items as you pack and either donate or recycle as many unwanted items as you can. Doing this will help save time and labor during the move as well as reducing the number of boxes you'll need.
By sorting through your possessions, you may free up storage bins and boxes that you already have, minimizing the need to get more. Remember to pack items inside suitcases, laundry baskets and hampers.
Make the move in as few trips as possible. If you're moving locally, rent a box truck and make one or two trips rather than having a fleet of friends in pickup trucks making multiple trips. For long-distance moves, you may be able to double up and share a semi- trailer with a family relocating to the same area.
When you arrive at your new destination and get unpacked, find a way to recycle your boxes and moving materials. Advertise the items on a community forum to pass them on to other movers. If you can't find any takers, contact your new municipality or a recycling center for advice about how to dispose of boxes, bubble wrap, foam packaging and other materials. If you move frequently, consider saving everything for your next move if you have the space.
Make your next eco-friendly move into a Landon home. Call Landon Homes today at 866-898-3603 for details about their Little Elm TX homes.

Tags: landon homes, Texas Home Builders