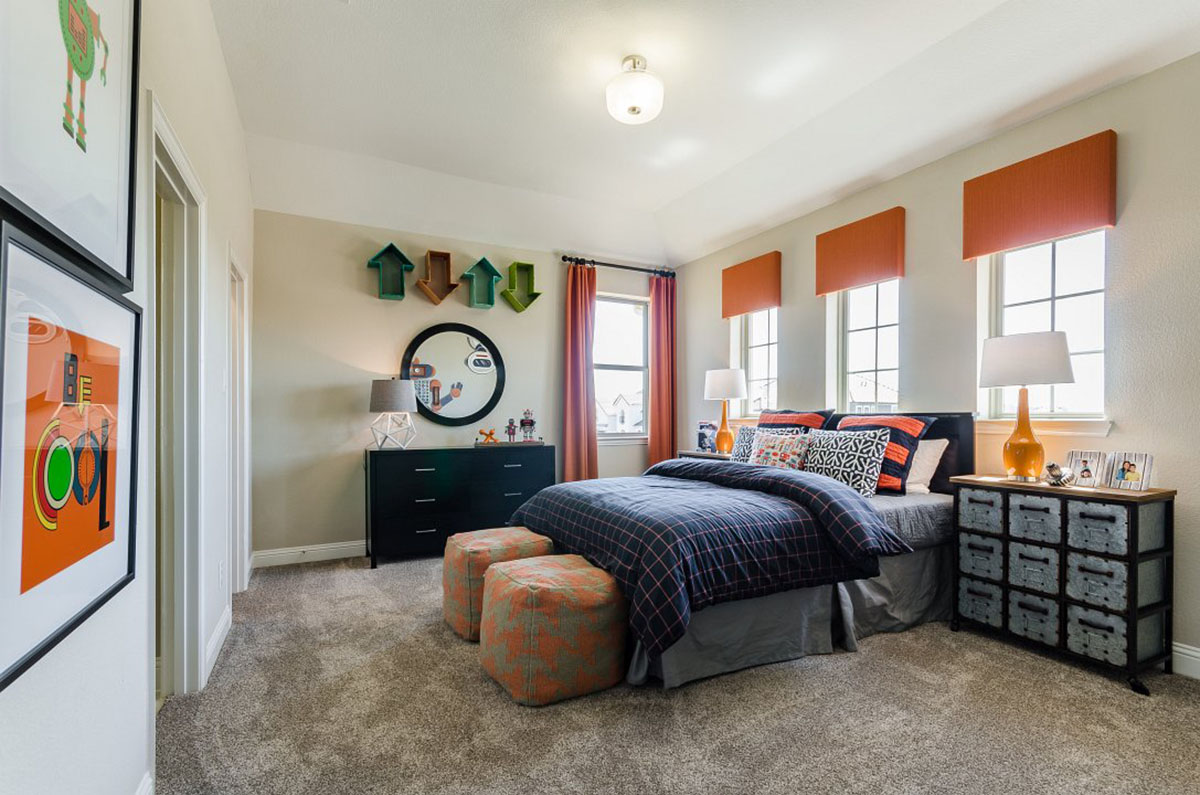 How to Design a Girl's Room with Style
New homes in Rowlett TX offer the perfect blank canvas for designing beautiful rooms for girls. All you have to do is add the finishing touches.
Here's how to give a special girl in your family the room of her dreams:
Get her input right from the start. Sit down with her and ask her what she'd like in her room. What kinds of colors does she like? How does she like to spend her time there? Look at pictures online to help her choose options.
Invest in furniture that will grow with her. If she's a tween or teen, consider a full or queen sized bed. It will be more comfortable as she reaches young adulthood, and she can either take it with her when she moves out or you can use it as a guest bed.
Don't invest a lot of money or time in themes unless you have an unlimited budget. Kids' interests can change every few years, as you probably have found out! Limit the theme to a few easily replaceable items, such as bedding and décor pieces.
If your child is artistic, use her creations to decorate the room. Buy a few nice frames and swap out the art periodically for her newest work.
Take the opportunity to declutter her belongings with her help. Explain that decluttering will make her things easier to find and will leave room for new things.
Pay attention to function as well as form. Include easy-to-use storage systems, a desk, and extra seating such as poufs or floor pillows for when friends visit.
Is your family looking for a new home in Rowlett TX? Magnolia Landing is a relaxed family community with spacious homes in two series.

Cottage Series homes are in a mews setting with homes facing each other across a neighborhood green space. The green space provides a traffic-free area for residents to relax, play, or take a stroll around the neighborhood. Cottage homes in Magnolia Landing start in the $470s and are 1,853-2,723 square feet and have 3-5 bedrooms.

Craftsman Series homes in Magnolia Landing start in the $500s and have front-entry garages in a traditional neighborhood layout. Craftsman homes are slightly larger at 2,201-3,050 square feet. They have 4 or 5 bedrooms and are built on 60' lots.

Call Landon Homes today at 469-804-5534 to plan a visit to the Magnolia Landing community of homes in Rowlett TX.

Tags: homebuilder in rowlett tx, new homes in rowlett texas, new homes rowlett