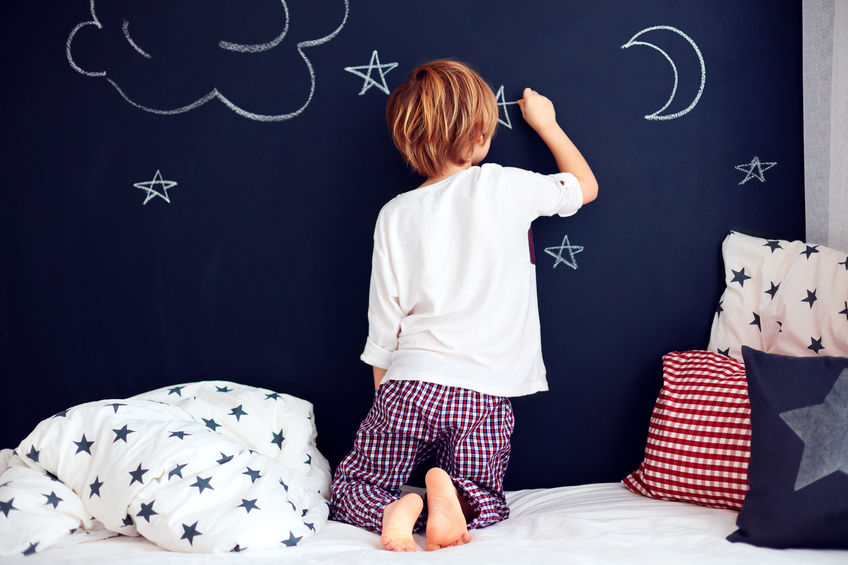 How to Create a Chalkboard Wall
A fun way to spruce up homes in Argyle TX is to add a chalkboard wall. But don't worry, we're not talking about installing an actual chalkboard. Believe it or not, the same effect can be achieved with paint or decals.
Chalkboards are a useful and fun project for home offices, children's learning areas, playrooms, craft rooms and even kitchens. Use them to leave notes for each other, make shopping lists or menus, or express your creativity.  
Here's how to add a chalkboard surface to any room of your home:
Choose your color. It doesn't have to be black, but that allows white and pastel chalk to show up best. 

Choose a location in the room. If kids will be using it, make sure it's low enough for them to reach without stretching. Don't put it where people have to walk past it. They might rub against it, getting chalk on their clothes. You could also paint the back of a door in a child's room or the inside of a kitchen cabinet door for shopping lists.

Decide on the layout. Since you're using paint, your chalkboard can be any size or shape. You can even do a whole wall. With stencils and tape you can design calendars, chore charts, weekly menus and more. 

Paint the chalkboard. Clean the surface first and fix any imperfections such as cracks or holes. Measure and mark the borders with painter's tape. Put a dropcloth on the floor before you begin. Apply two or three coats of chalkboard paint for the best surface.

If you don't want to paint directly on your wall, you can paint a piece of thin plywood, MDF or other lightweight material and hang it up. You can skip painting by using stick-on chalkboards or removable blackboard film.  

Remember to provide a handy place to store the chalk and erasers. 
Our home plans have flex spaces that would be perfect for a chalkboard wall.

The 21 Magnolia Collection floor plan has a study and a game room. Both would make ideal spaces for work or play. This 2,086 square foot home can be customized with 3-5 bedrooms, providing plenty of additional space if you need it.

Call Landon Homes at 469-804-5534 today to start planning your new home or tour our homes in Argyle TX.

Tags: homes in argyle texas, new homes argyle texas