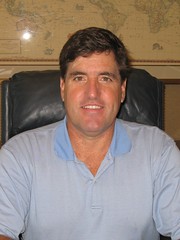 Home Builders Seek Housing's Hole in the Donut
http://www.housingcrisis.com/home-builders/home-builders-seek-housings-hole-donut/
Survey says home building executives' confidence level is inching ever so slowly upward. From horrid in January, we've reached tepid now. After horrid and tepid can only come torrid, but that's still unaccounted for in the present cycle.
Clearly, economics academics are preoccupied with algorithms and the alphabet–namely the letters "V" or "W". Capitol Hill is obsessed with gaining grandstands for 2010 reelection bids amid debate over decisions on healthcare, energy, and financial system oversight that will bear directly not only on the welfare of our grandparents but our grandchildren.
Everybody's polarized by impulse, ready to tussle with anybody about anything, sometimes merely for the sport of the fight. Meanwhile, home building start-ups, reduxes, subtle shoots, resurrections, and regroupings command an ever greater degree of our attention. In some cases, what appeared lifeless is showing a pulse; in others, the DNA traces to vitality that was only in hibernation, like sleeping giants.
In the past fortnight alone, you've seen reports here:
KB Home will restart its operations in the D.C. metro market;
NVR is moving on the beleagured Florida market;
Emaaris regrouping from a near-death experience with a John Laing new co;
Ex-TOUSA CEO Tony Mon and some ex-Beazerites have cranked up a go-vertical plan;
Weekly, reports of imminent life after BK are filtering into the headlines;
Builderonline.com has spotlighted startups in virtually every corner of the U.S. map.
What can be said, then, is that national and global economics will be what they are, and will continue to exert pressure on what bank lenders will do. What those economics won't do, however, is stop irrepressible characters from striking at opportunity while the iron is hot, which is a moment precisely before pessimism swings to its inverse.
Here's a closer look at one who's been there, done that, got out, and come back, ready for another good run.
When things were really tough real estate in the 1980s, particularly in Texas, John Landon came out of Louisiana State University, Baton Rouge, with an accounting degree and a level of ignorance that set him on his road to glory.
"I was young and dumb in 1982, and they [Trammel Crow] put me in charge of lot sales–and I didn't know any better that lots weren't selling, so I just ran with it," says Landon.
One-time Peoria, Ill., high school All-American swimmer John Landon knows all about going a few more laps. He left as co-CEO of Meritage Homes in May 2006, with the proverbial golden parachute: more than $60 million in severance and stock value to provide some, shall we say, oomph to his subsequent interests and efforts.
Well, he's back in business in North Dallas' Frisco School District with a guiding business premise that could not be simpler to think about and harder to do these days. "If we build the right product, at the right price, in the right location, we'll do OK, even in this environment," he says.
DEJA DO
For all of a cup of coffee, Landon thought of his post-Meritage stage as retirement, with some dabbling here and there with friends in the land banking business.
But in September 2008, as the world and its financial underpinnings seemed to come all undone, Landon jumped back in the pool for another set of laps. Lucky for him, a couple of key longtime associates like Mike Gavin plunged in with him.
"When things really started to go south on a national scale, we figured it was a pretty good time to get in, because there were entry points open to us," says Landon. "The cost to build houses is way down-lumber, land, labor, and such – which means if you're in a position to buy now, you're going to get an exciting opportunity to get a lot of high quality at a very good price."
PLUS A CHANGE
For Landon, starting up when others are flattened out is a way to meet a need, something he learned as early as in high school, when he started his first enterprise, Crystal Clear, a swimming pool maintenance company.
Landon's entrepreneurial DNA draws inspiration from his Irish-American dad, Lou Landon, who ran a meat-packing company near Peoria's stock yards and had his boys working weekends and summers loading cattle onto the freight train flat cars.
Adversity, with a capital A, was literally the genesis of his first home building company, Legacy Homes, in 1987. Landon had been a vice president with Nash/Phillips Copus' development company when it hit a wall as the late 1980s savings and loan crisis played out. Put in charge of lot sales, Landon wound up with some land and model homes, putting $60,000 of his own money into what he called Legacy Homes.
"We were profitable in five months," says Landon; not bad for a recession. The current downturn is both deeper and longer, he adds, but there are similarities of note.
"If you go back, the similarity is there," he says. "It's like you're in a card game, and the ones who are holding all the best cards [i.e., land holdings] get hit the hardest. Then the banks come in and take it all back and reshuffle. That takes the big advantage away from some of the ones who had it and re-levels the playing field in a way. That's what makes for opportunity. The difference is that in the 1980s, the banks' troubles were mostly confined to Texas, Arizona, California … it was more of a regional problem. This time it's global."
Landon's "right product, right price, right location" conviction comes from a confidence that he can drive value into his offerings with strong controls on his operating costs. To date, Landon's biggest investment is in, you guessed it, dirt.
"We can ultimately build out 1,000 lots, with 50 feet, 60s, 74s, and 84s," says Landon, with flexibility for product offerings ranging from the $160s to the $300s, where the expansion of the Dallas North Tollway to Panther Creek should help drive demand for the rooftops.
Survey may say what survey may say. That doesn't change home builder DNA.