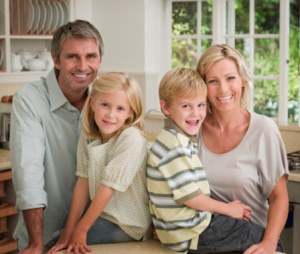 Expanded Tax Credit Gives You More Buying Power
If you've been thinking about buying a new home, stop thinking, and start acting.  Right now is a perfect time to buy – with interest rates near record lows and the federal government offering tax credits.  But don't wait too long! 
The $8,000 tax credit for first-time home buyers, and the $6,500 tax credit for existing home owners are both scheduled to end April 30, 2010.  Although in cases where a binding sales contract is signed by April 30, you can still close on your home by June 30, 2010 to qualify. 
Prospective home buyers typically focus on certain criteria when deciding where to buy including: schools, recreation, shopping, value and quality of life.  Landon Homes, the North Dallas homebuilder, is counting on the fact that their communities, The Villages of Lakeview, Grayhawk Estates and The Villages of Willow Bay, have something for North Dallas area home first-time buyers, as well as empty nesters: good schools, amenity centers, one story and two-story floor plans with great value and an easy commute to key business, shopping and entertainment areas.
All three communities are located in Frisco, TX, one of the fastest-growing cities in the U.S., and are served by the renowned Frisco Independent School District. 
For more information, contact Tanya Smith anytime by phone at 214-707-0347 or just click on our LIVE CHAT feature throughout the Landon Homes website for speedy answers to all your questions, and how you can qualify for federal tax credits to buy your new home.