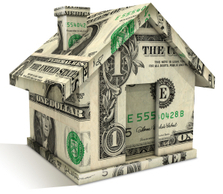 Building a Green Home in North Dallas
Everybody talks about the importance of "going green" these days. And homebuilders are no different. A lot of them tout their homes as being green, but are they really? 
Some companies may exaggerate or even mislead consumers when making environmental claims. For example, a foam insulation company had advertised that it did not use CFC's. However, this claim was irrelevant, since CFC's were banned in 1978 and are illegal to use anyway! 
It's important for consumers to do their homework, so they can more accurately evaluate a company's "green" claims. 
Landon Homes is committed to building energy efficient homes in the north Dallas areas of Frisco and Little Elm which in turn allows us to be conscious of saving the GREEN on our planet.  By using eco-friendly fly ash concrete foundations, each Landon home prevents more than 3 metric tons of carbon dioxide from contributing to global warming. 
Landon Homes also makes sure that it meets or exceeds energy-efficiency standards in other aspects of the home building process including: 
Upgraded Insulation – Your walls hold a total value of R21, instead of the typical R13. The higher the "R" value, the less energy it takes to run, making your home more energy efficient and cost effective. 
A/C System  –  Exceeds Energy Star standards, providing you with a more comfortable home and lower utility bills.
Low E-240 Plus Windows – Cardinal glass blocks out a significant amount of the sun's radiant heat from penetrating your home, reducing energy consumption, saving you up to 20% on your monthly energy bills. They also block up to 84% of the harmful UV rays that cause fading of carpet and furniture. 
Energy Star Appliances – Cooking is a breeze, with high-efficiency brand name appliances that meet or exceed Energy Star requirements for enhanced quality, lasting durability and lower operating costs. 
To learn more about Landon Homes green building features, log onto www.LandonHomesUSA.com and view their 24/7 Energy Efficiency video.