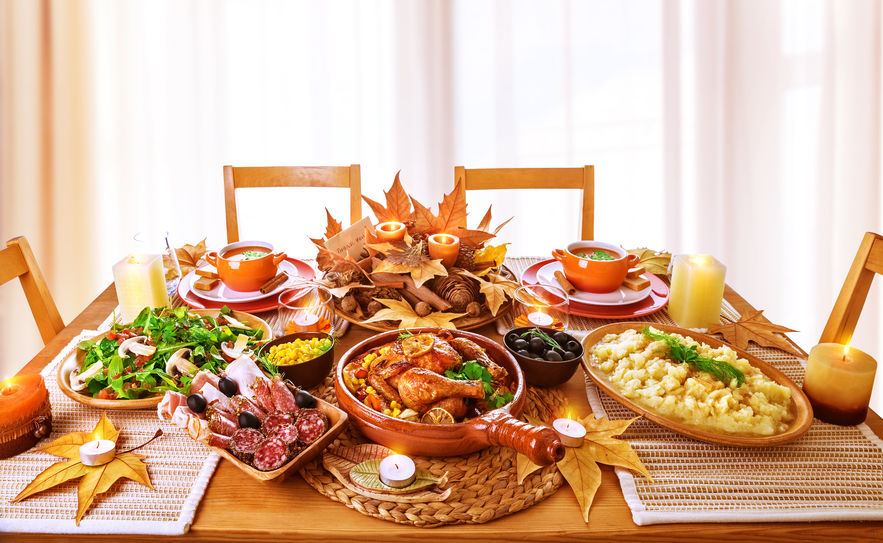 9 Ways to Set Your Thanksgiving Table with Style
This Thanksgiving, new homes in Allen TX will feature some of the most beautiful table settings of the year. It's the perfect time to bring out the special china and decorate the table with autumn's bounty. If you're looking for some ideas to spruce up your holiday table, we're here to help.
Decorate with natural materials. Arrange pretty fall leaves around the centerpiece or along a runner. Use small gourds, pinecones, acorns and/or dried flowers to fill a bowl or basket. You can also glue or wire the items to a foam form to create a harvest-themed centerpiece.
Cut the top off a small to medium-sized pumpkin or gourd. Hollow out the center and place a vase or candlestick inside to hold fresh flowers or candles.
Choose seasonal colors. Deep golds, russets and reds will echo the fall leaves that make the season beautiful. If you have it, use coordinating china and linens. If not, mix and match what you have.
Add a few candles in candlesticks made of wood, colored glass or warm-toned metal such as brass or gold.
Learn a creative way to fold napkins. If you aren't feeling crafty, just roll napkins around the silverware and tie with jute string, raffia or ribbon. Tuck a pretty leaf or flower into each one.
Make a folded place card for each guest. Write their name on the outside and on the inside write why you are thankful to have that person in your life.
If you have kids, let them make decorations to place on the table. Your guests will enjoy their handiwork, and it will keep younger kids busy while you prepare the meal.
Place an attractive apple or pear on each plate with a nametag tied to each stem. If fruit isn't your style, tie each nametag to a spray of fall leaves or sprig of herbs.
If Thanksgiving at your house is a decidedly casual affair, splurge on colorful themed paper plates and napkins to up the fun factor.
Landon Homes has beautiful new homes with dining rooms you'll love to show off at Thanksgiving. Call 866-898-3603 today to tour Landon's new homes in Allen TX.

Tags: allen texas homes, new homes allen texas