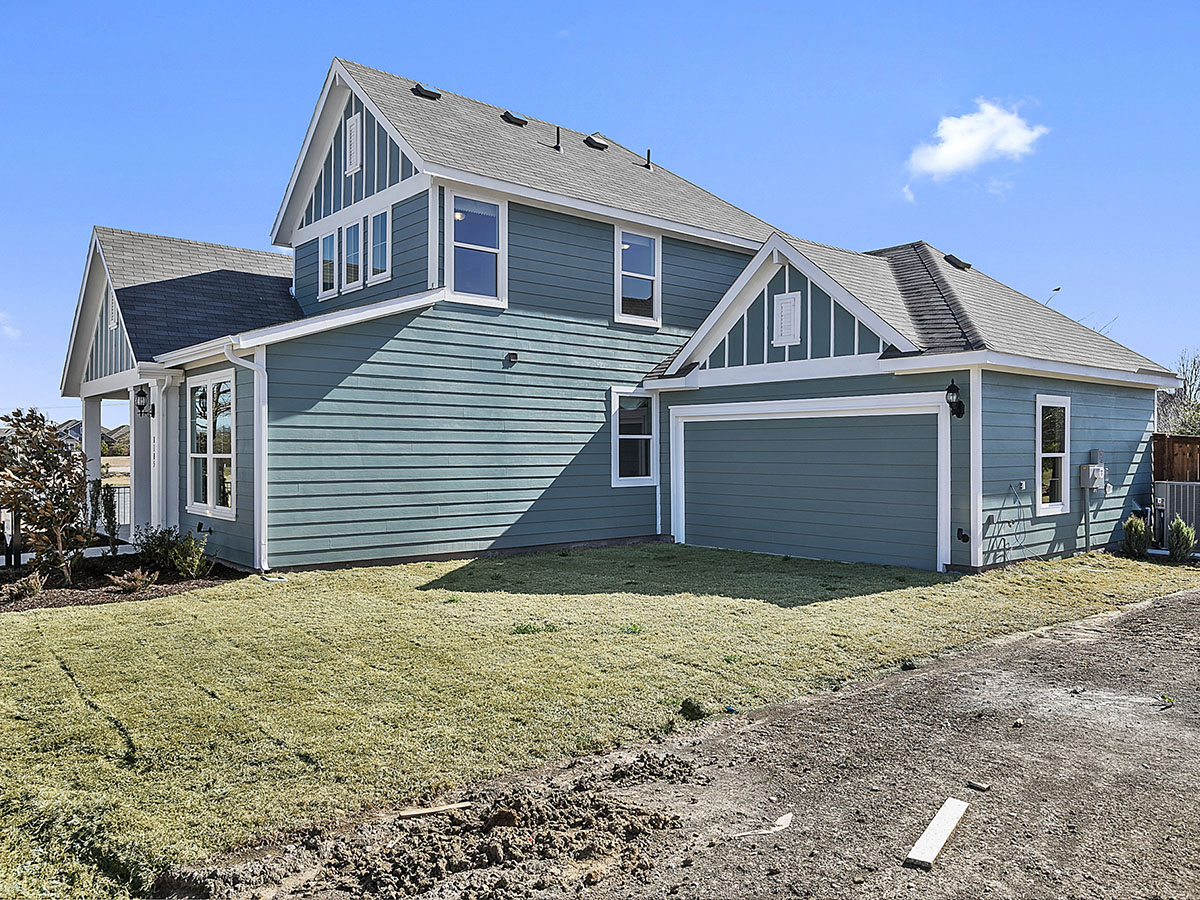 7 Reasons to Use Hardie Plank Siding on Your New Home
One of the benefits of working with a custom home builder in Rowlett TX is the opportunity to choose materials for your new home. Landon Homes is proud to offer Hardie Plank siding as one of the options for new home exteriors in our Magnolia Landing community.
Hardie Plank is a premium fiber cement product with numerous advantages over wood or vinyl. Here are 7 reasons to choose Hardie Plank siding for your new Landon home:
It looks and feels like wood but with none of the maintenance drawbacks of wood. You won't have to worry about repainting your house every few years.
Hardie Plank is a substantial 5/16" thick and is made of strong and durable cement fiber. That means it can withstand 100 mile an hour winds.
The fiber cement formulation makes it very fire-resistant. It doesn't melt like vinyl siding or burn like wood.
Hardie Plank's color is built in, making it fade resistant.
Different product formulations are available for specific climates, so your siding will be tailor-made to hold up to your local weather conditions.
You can choose from more than 20 colors in different siding and trim profiles to design your house your way.
Hardie Plank siding comes with a thirty year warranty.
We offer Hardie Plank siding as an exterior option on our Craftsman and Cottage homes in Magnolia Landing in Rowlett TX. Each of our home designs has a variety of exterior elevation options that you can further customize with your choice of Hardie Plank siding.

Craftsman homes in Magnolia Landing are built on 60' lots and have front-facing garages. These one and two story homes are 2,201-3,084 square feet and have 4-5 bedrooms, 2.5-3.5 baths and 2 or 3 car garages. Craftsman homes start in the $550s.

Cottage homes are on 40' lots in a mews arrangement where the homes face each other across a central grassy area with trees and sidewalks. The homes in this section have rear-entry garages. One and two story plans are available. Cottage homes are 1,429-2,653 square feet with 3-5 bedrooms, 2-3.5 baths and 2 car garages. Prices start in $420s.

Call or text Landon Homes today at 469-804-5534 to start planning your new home with a top home builder in Rowlett TX.

Tags: homebuilder rowlett texas, new homes in rowlett texas