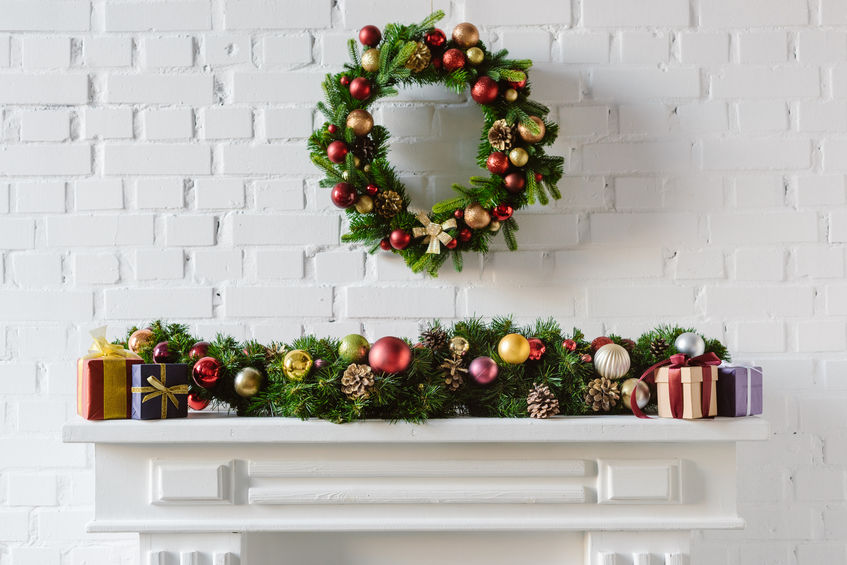 10 Fun Ways to Decorate Your Mantel for Christmas
We love to see fireplaces in our new homes in Allen TX. They add a warm ambience that sets the tone for Christmas celebrations. Plus they make a great focal point in the family room and are fun to decorate for each season throughout the year.
Here are 5 ideas for decorating your mantel this Christmas:
Arrange a few stacks of color-coordinated gift-wrapped boxes on the mantel. For added fun, tuck a few real gifts among them to surprise your family on Christmas morning.
Use the mantel to display beautiful holiday cards as you receive them. Add a few décor items such as heavy ornaments or small figurines to help hold them in place.
Display a Nativity scene. Use natural materials like greenery, pine cones or rocks to create the look of a landscape around the figures.
Create a miniature winter wonderland by covering the mantel with a layer of white batting. Top it with a quaint village scene or collection of snowmen.
Frame vintage cards and pictures and prop them on the mantel. Accent them with related décor items, candles or greenery.
Let these ideas inspire you to decorate the mantel of your new Landon Home this Christmas. If you're looking to build a new home in time for next Christmas, you'll be happy to know that we offer optional fireplaces in many of our floor plans.

Our 550 Hayden Collection design can be built in Allen TX at Pecan Meadow or Walnut Springs at Twin Creeks. You're sure to love this large home with an optional corner fireplace in the impressive two-story family room. At 3,412 square feet, the home has plenty of room to celebrate the holidays in style. In the warmer months, you'll appreciate the open and airy feel created by the high ceilings and spacious open-concept layout. This home can be designed with 4 or 5 bedrooms and starts at $600,990.

Live chat with us or call Landon Homes today at 469-804-5534 to start planning your new home in one of our beautifully designed communities of new homes in Allen TX.

Tags: allen texas homes, homes for sale allen tx, new homes in allen texas