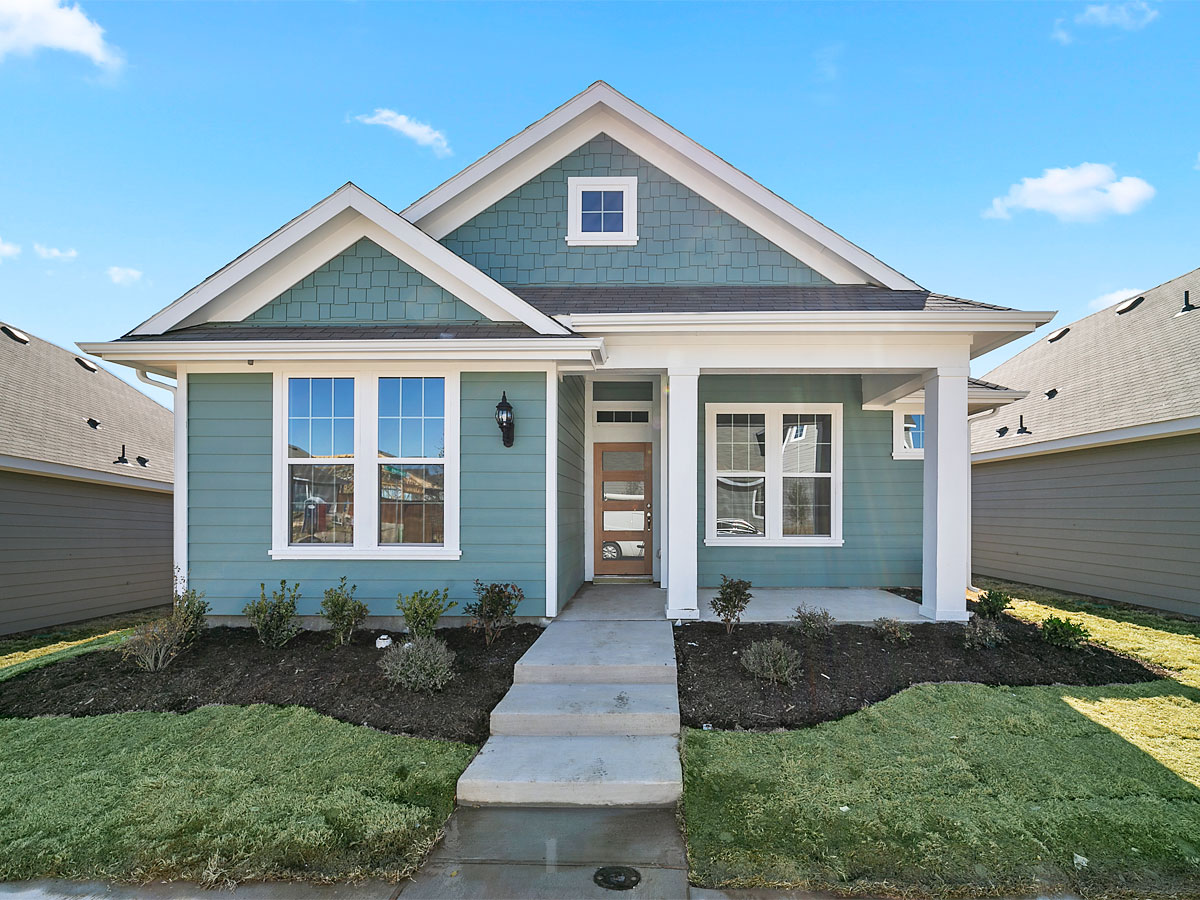 Tips for Spring Landscaping
Spring is here and it's the perfect time to refresh the landscaping around new homes in Argyle TX. Before you get started, though, it's best to take a few days to think through what you plan to do. Here are a few things you should do before you start digging:
Know the requirements of the plants you intend to use. Will the shrub you want grow too big and block your front window? Does that perennial flower need a moist or dry soil? Full sun or part shade? When is the best time to plant that tree? Many trees do better when you wait until fall to plant them, but you can plan for them now.
Decide how you want your landscape to look and feel. Check out other houses in your neighborhood or browse online to get ideas.
Observe the sun and shade patterns in the areas where you want to plant. Note whether they are full sun (6 hours or more a day) part sun (4-6 hours of sun a day), mostly shaded or complete shade.
Stand in your yard or take photos to help you visualize what you want. Make a sketch, using colored pencils if possible, of your landscape plan.
Now is the fun part: shop for plants that fit your plan and growing conditions. You can do this online or visit a reputable local nursery, where staff members should be able to help you choose the plants that will bring your ideas to life.
You can use these tips each spring at your new home in Canyon Falls in Argyle TX. A new phase is now open in this popular community.

Canyon Falls is ideal for people who enjoy an active lifestyle. When the gardening chores are done, you can relax in one of two resort-style swimming pools or take a walk on a community trail. Kids will enjoy the splash pad, playground, and open spaces where they can run around or gather some friends for a ball game. Your four-legged family members even have their own amenities at the Pooch Park.

Act now for the best selection of lots in the new phase of Canyon Falls. Chat with us or call 469-804-5534 to schedule your personal tour of the Canyon Falls community of new homes in Argyle TX.

Tags: homes in argyle texas, new homes argyle texas, new homes in argyle tx