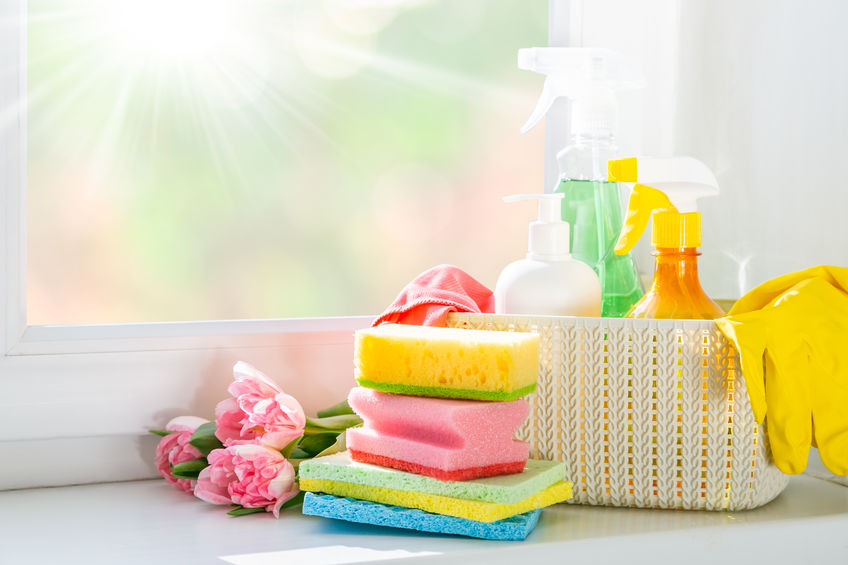 How to Finish Your Spring Cleaning in One Weekend
We all want our Frisco TX new homes to stay fresh and clean, but we don't want to spend all our free time dusting and scrubbing. So how can you do a good spring cleaning while still enjoying your free time? Use these tips to make the job go faster!
Collect your cleaning supplies in advance. If you have everything ready in one place, you won't have to interrupt your work to chase down something you need.
Declutter before you try to clean. Collect unwanted items in labeled bags or boxes.
Organize like items together. Get creative with storage. For example, cover an empty cereal box with wallpaper scraps or wrapping paper to make a magazine holder for your bookshelf.
Spray non-scrubbing cleaner on tub and shower walls and let it work while you clean the rest of the bathroom.
Focus your spring-cleaning efforts on things you don't do regularly. Wipe down woodwork, ceilings, and light fixtures. Dust and vacuum out-of-the-way areas, including under bed and sofas.
Change your bedding for spring and vacuum mattresses. In the living room, vacuum beneath the cushions on sofas and other upholstered furniture. Wipe down leather furniture.
Clean laptop, tablet, phone, remotes and game controllers with sanitizing wipes.
In the kitchen, dust the tops of cabinets and wash the fronts, especially around handles and knobs.
Change your furnace filter.
Start spring on a fresh note with a new home from Landon Homes. Buy one of our available homes or plan your new home from the ground up. Browse our website to search for the communities and floor plans that fit your family's needs. Our brand new energy efficient homes are located in master planned communities with amenities that let you enjoy the outdoors right at home.

With our 5-Step Virtual Homebuying Process, it's easier than ever to browse our website, chat with an online sales counselor, take a live video tour, purchase your new home and move in.

Live chat now with a sales counselor or call us at 469-804-5534 to learn how you can take a virtual tour of our Frisco TX new homes.

Tags: energy efficient homes in frisco, frisco ISD new homes, homes for sale frisco tx