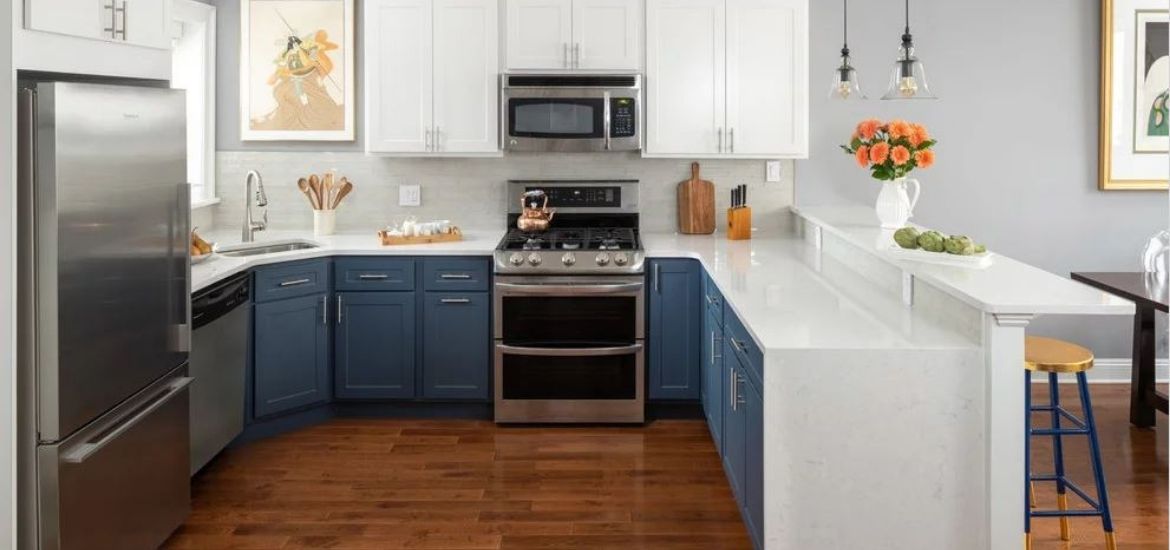 Big Décor Trends for 2020
Designers are predicting the hottest trends for new homes in Allen TX in 2020. The overall trend is toward creating calming oases where people can relax and restore themselves. Think natural materials, soothing colors and plenty of plants.
If you aren't sure a particular trend would really suit you or your house, try them in small ways at first. It's easier to give away a marble vase than to redo an entire marble bathroom.
These are some of the top trends we see coming to interior décor this year:
We'll see turned wooden bowls as décor on coffee tables and in kitchens. Wood cutting boards are becoming popular for display in the kitchen along with wooden spoons displayed in antique crocks. This trend is inspired by the environmental and recycling movements as well as a desire to bring more character to our homes.
Colorful kitchen cabinets
White and stained wood will always have their place in the kitchen, but this year we can expect a rise in painted cabinetry. On-trend colors include dark blue, deep green and charcoal gray.

Bright yellow, blue and red aren't just for kids' rooms. They bring cheer to any space. Try wall art, throw pillows or area rugs to bring a splash of color to your home.

This lightweight, versatile material is popping up in everything from serving trays and lighting fixtures to chairs and folding screens.

Cool gray is on the way out. Replacing it are warm tones like soft beige, burnt orange and terracotta.

Dark, moody walls are being replaced with lighter shades that pair well with the year's other design trends.

Plant lovers will be happy to hear that their huge philodendrons and indoor trees are right in style. Leaf-shaped sculptural pieces and lighting are another great way to bring this trend to your home.

Would you like to get a firsthand look at the latest in home decor? We have 5 brand new fully furnished model homes where you can see the latest in interior design trends. Our quality built homes offer the perfect setting for you to express your personal style.

Call Landon Homes today at 469-804-5534 to visit our model homes in the north Dallas suburbs or to tour our communities of new homes in Allen TX.

Tags: energy efficient homes in north dallas, New Homes, north Dallas home builder